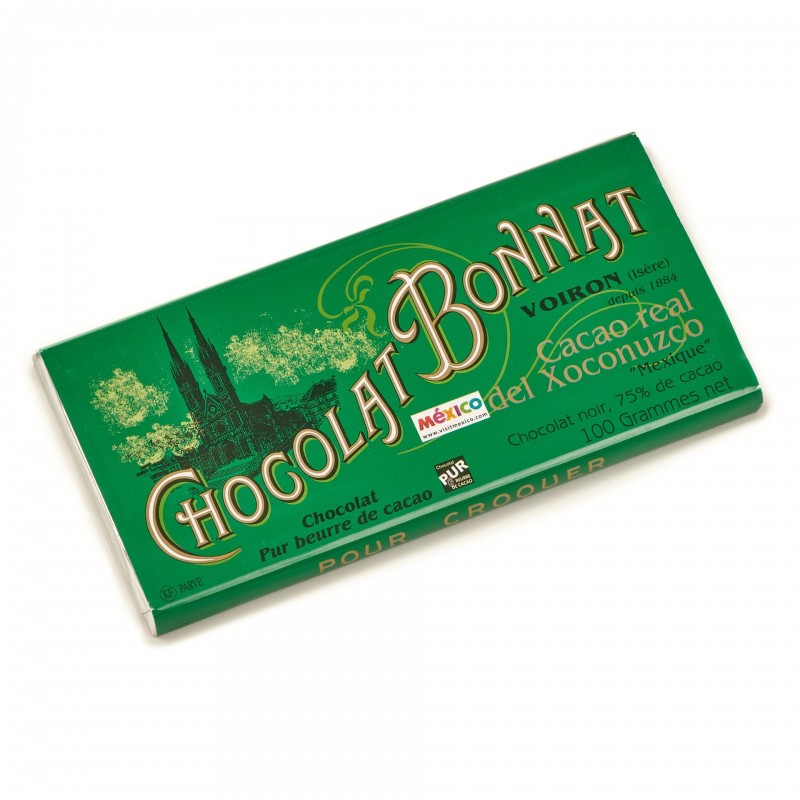  
Bonnat chocolate real del Xoconuzco
Known to have been the first cocoa cultivated on a regular basis in Mexico, Real Del Xoconuzco cocoa was addressed to the Emperors of pre-Columbian civilizations in order to transmit them strength and courage. It is also this cocoa which was the first to cross the oceans in order to delight the mouth of the European Courts. Difficult to cultivate, the cocoa trees of Xoconuzco were gradually abandoned despite their fantastic scents. For the first time since 1850, this cocoa is used again to offer you the opportunity to discover its captivating aromas, its exceptional flavors and its history so closely linked to ours.
Capacity : 0.1kg
Composition
Cocoa, Cocoa butter, sugar
Energy value 603 Kcal/2501 kJ - Total fat 46 g - of which saturated fatty acids 29.65 g - Carbohydrates 42.6 g - of which sugars 25.9 g - Protein 8.8 g - Salt 0 .01g.
Reviews